MTE Vision -
Automated optical object recognition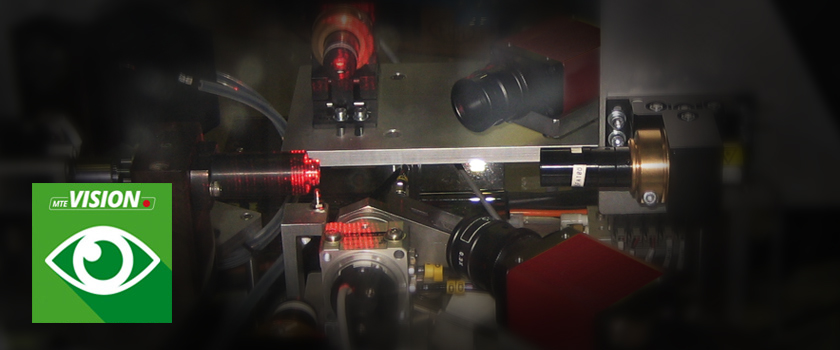 MTE-Vision is a flexible modular system, which offers sophisticated solutions in the field of image processing for production.
By combining 1D-, 2D- or complex 3D systems with a robot and intelligent image processing software, we can offer our customers a modular system
that includes a wide variety of handle inspection tasks during the manufacturing process.
 
Our MTE-Vision system not only contains good hardware, but also powerful algorithms. These make the system robust and accurate.
In addition, the use of learning procedures allows new parts to be trained easily and without the need for specialist knowledge.
MTE Vision is designed for a wide range of applications.
In the field of image processing:
2D / 3D Surveying
Automation / Positioning / Robot Assembly
presence check
Identification, character recognition, barcode and 2D code reading
print inspection
surface inspection
color control
Modules for data acquisition
2D monochrome and colour cameras from various manufacturers such as IDS Imaging Development
Systems GmbH, Basler AG, Sony Europe Limited and Allied Vision Technologies GmbH
High-speed line scan cameras from Teledyne DALSA
3D sensors from Keyence Deutschland GmbH and
MICRO-EPSILON MESSTECHNIK GmbH & Co. KG
Modules for hardware communication and control
Lighting control
Communication with machine control via Digital IO, ProfiBus, TwinCAT, EtherCAT, TCP/IP
Robot control, e.g. from Universal Robots
Modules for the integration of algorithms
Halcon, OpenCV, Matlab, ITC, IPP
LASKA (learning algorithms from MTE)